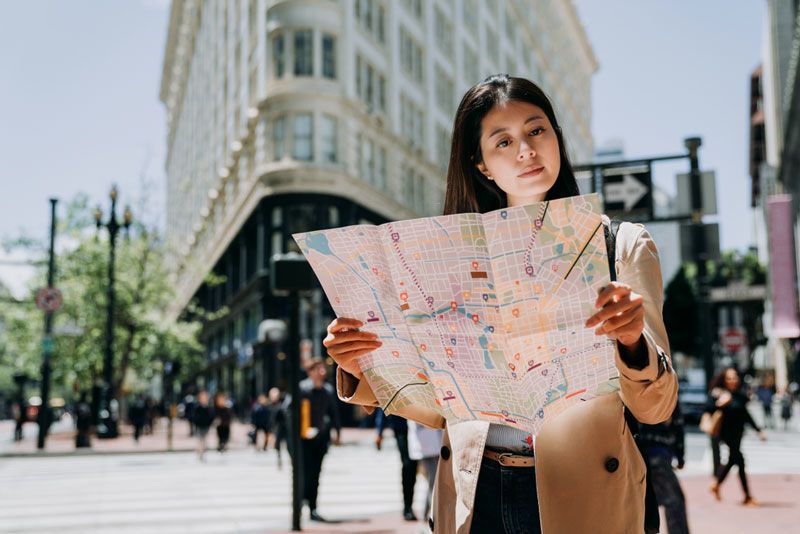 A Perfect Weekend in Nomad
You've done it. A sophisticated room in Royalton Park Avenue has your name on it for an entire weekend. What's next? Don't spend your precious hours in Manhattan chasing down cabs or waiting for trains. Keep it local and have the time of your life in Nomad.
Friday
Afternoon
Let's assume that you arrive right after check-in. Our first suggestion is to get to know our hotel and neighborhood. During the warm months, our rooftop pool with incredible Empire State Building views awaits.
What about going out for a walk and finding the best photo opportunities in Nomad? Madison Square Park, Flatiron and the Empire State are must-shots. Do you want quaint neighborhood shots? Check our suggestions for the most beautiful storefronts in Nomad.
Night
The best way to relax if you came from somewhere far away, is by taking some medicine: laughter. Manhattan has great comedy clubs for all tastes. See rising stars or established comedians while sipping on a drink or two.
Saturday
Morning
Start the day bright and early with a fitness class, a visit to our fitness center or a run around Madison Square Park. If you're an avid cyclist, check out the information about Roula, the global hi-end bike concierge platform on the West Side Bike Path in NYC. You can book a guided bike tour of New York with them!
Afternoon
After getting a healthy glow from your morning workout, make sure you look your best. Visit one of our favorite hair salons near Royalton Park Avenue to get a New York hairdo. Book the services of NOMI Beauty to have make-up experts come to your room and give you the royal treatment.
Once you're looking like a New Yorker, check out one of the best clean beauty stores in New York.
Night
Whether you like jazz clubs, hip live music venues or wine bars, Manhattan has everything. But we suggest paying a visit to a rooftop bar for amazing urban views.
Sunday
Morning
Spend your last morning in the Big Apple, exploring the exquisite coffee options in Nomad. Don't miss your chance to take a perfect photo of gorgeous latte art that tastes as good as it looks.
Afternoon
Join the New Yorker's in their favorite Sunday tradition: brunch. This meal is a cross between breakfast and lunch, where it's acceptable, nay, expected to have mimosas with your pancakes. Yum!
Whether you're planning a weekend getaway or a long-term stay, we offer exclusive specials to guests who book direct. Consult deals and #FeelRoyal.
---
---