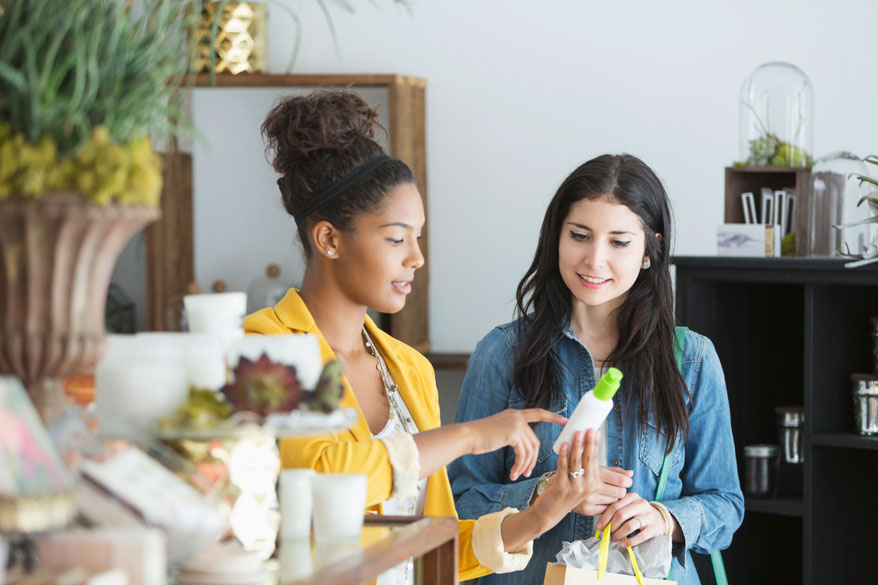 5 Clean Beauty Stores in New York
Let's talk about beauty products. The beauty floors of department stores like Barneys, Saks Fifth Avenue and Bergdorf Goodman are flooded with high-end brands that everyone knows. However, in recent years the demand for cruelty-free, natural and clean products has increased exponentially. Luckily, there's no shortage of alternative beauty brands and stores in New York. Here are our favorites.
Location: 261 East 10th Street, New York, NY, 10009
This store is all about organic, raw, gluten-free and plant-based products. You'll find an ample selection of beauty supplies, but also supplements, superfoods, and even homeware. Some of the beauty brands they stock are Bee Yummy, MSM, Simply Divine Botanicals and more.
Location: Rituals Bleecker Street, 337 Bleecker St, New York, NY 10014
Rituals 5th Avenue, 172 5th Avenue, New York 10010
Rituals Cosmetics is a successful brand that covers almost every beauty category you could think of — even baby and mother products! By using their products, you'll be treated to a mixture of Asian heritage and luxury, at affordable prices. Their signature fragrances are particularly popular.
Location: Savor Beauty West Village, 327 West 11th Street, New York, NY 10014
Savor Beauty Upper West Side, 448 Columbus Avenue, New York, NY 10024
Another Asian-inspired brand is Savor Beauty. Their products are reminiscent of Korean beauty rituals. Plus, they are certified organic, cruelty-free, and free of formaldehyde, synthetic fragrances, and chemical fillers.
Location: 9 Prince Street, New York, NY 10012
"The largest, non-toxic, clean beauty store on the planet," Credo Beauty is a haven for those obsessed with clean beauty products. Their website has a comprehensive list of "dirty" ingredients that are forbidden in the products they sell. They stock makeup, deodorant, perfume, body creams, men products and so much more. If you're getting started with clean and non-toxic beauty products, this should be your first stop.
Location: 430 W Broadway, New York, NY 10012
Winky Lux is a fun, colorful and playful brand that worships poodles. Why? Because poodles are the epitome of canine beauty and grooming — and that's what they strive to become. Furthermore, their products are quite unique. For example, their Flower Balm is a transparent lip balm that combines with your natural pH to create your own pink hue. Plus, it contains a real chrysanthemum inside! If you don't know this brand, you should.
Your beauty products shopping spree begins at the Royalton Park Avenue. Our boutique hotel is the perfect setting to rock your favorite urban look. Consult our offers and book your stylish New York hotel room today.
---
---