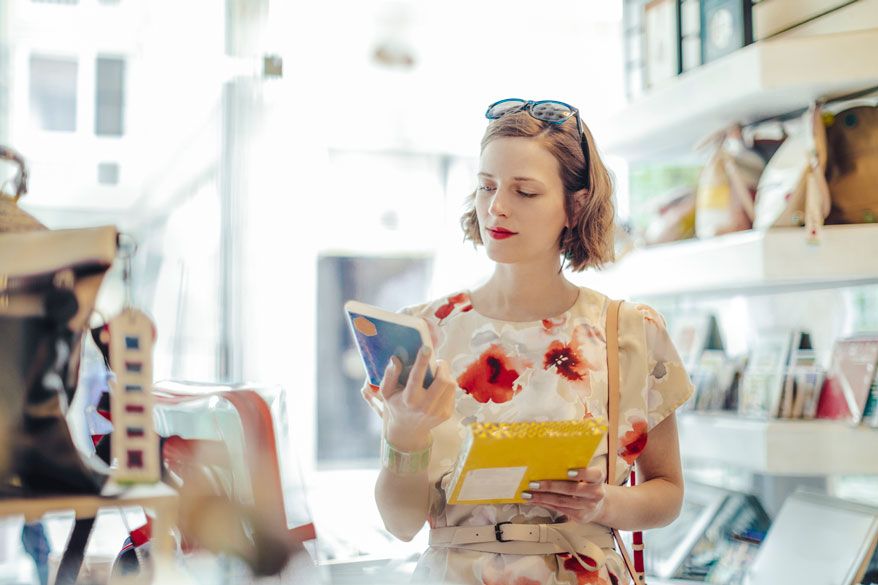 5 Beautiful Stores and Cafés in Nomad
Anyone staying at Royalton Park Avenue will agree that walking around Nomad, our quaint neighborhood, is a treat. If you want to spend a day exploring Nomad, make sure you walk by these local stores, restaurants and cafés with gorgeous facades and photo-worthy interiors.
Rizzoli Bookstore
Location: 1133 Broadway, between 25th and 26th Street, New York, NY 10010
Rizzoli is a wood-paneled bookstore that is reminiscent of grand libraries in stately homes. Stop by its Nomad store, but be sure to tell someone where you're going. The collection is vast and the photo opportunities abound, so it's easy to get lost among the aisles!
Maman Nomad
Location: 22 W 25th Street, New York, NY 10010
Maman Nomad is a quaint eatery that brings to life a perfect Pinterest restaurant. Don't think that Maman is all about the looks, though! They sell delicious healthy baked goods, desserts and quality coffee. On any given day, you can sit by the window smelling their fresh flowers and watch the world go by.
Want Apothecary
Location: 1170 Broadway, New York, NY 10001
The Nomad store of Want Apothecary has a clean, warm and luxurious feel to it. In fact, you're bound to associate it more with a spa than a clothing and cosmetics shop. Spend some time perusing the products, getting samples and trying on a perfect, Nomad-bought outfit.
By Chloe
Location: Flatiron, 60 West 22nd Street, New York, NY 10010
If you eat plant-based and want a mouth-watering and creative meal, By Chloe is right up your alley. Their dishes promise quality and locally-sourced ingredients, delicious taste and beautiful presentation.
Birch Coffee
Location: 21 East 27th Street, New York, NY 10016
Our favorite coffee shop is Birch Coffee Flatiron. Get your daily caffeine fix prepared by expert baristas who know how to brew the perfect cup of coffee. The interior is cozy, unassuming and inviting. On a hot day, order one of their bottled iced coffees.
Are you convinced that Nomad is the place to be in New York? Then, book a luxurious suite at Royalton Park Avenue and make the most of our rooftop restaurant, bar and pool. If you want more travel inspiration, follow Royalton Park Avenue on Instagram. Don't forget to tag us!
---
---