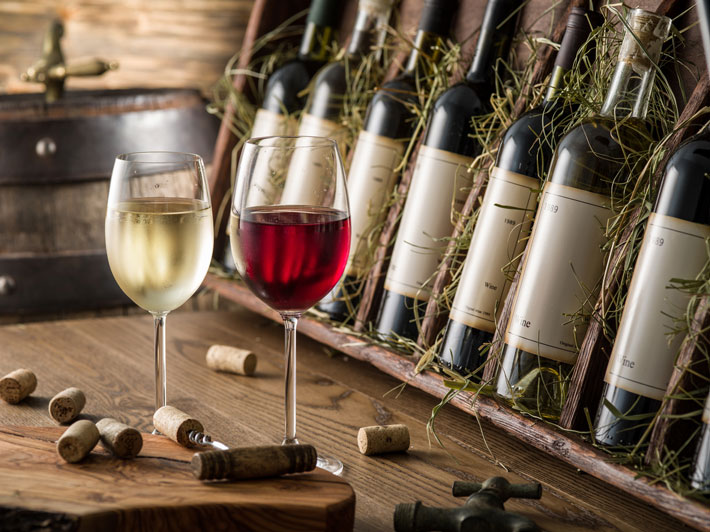 Stylish Wine Bars near Royalton Park Avenue
Are you looking for a stylish New York wine bar? We, at the Royalton Park Avenue, have found the best spots near NoMad to ensure that you can still have your relaxing glass of wine in the heart of Manhattan.
Location: 13 East 13th Street, New York, NY 10003
Breaking the norm, Corkbuzz not only has an exemplary wine list, they also serve incredible food. A fantastic option if you are a wine lover and would like to educate yourself to become a connoisseur. They serve a "blind tasting," a tasting grid and a flight to take yourself through the deductive tasting process.
Location: 41 East 30th Street, New York, NY 10016
We all feel like it's wine thirty occasionally, that time when we need to put our legs up and stop thinking. Wine:30 is the perfect spot to come and shut down. Let one of their knowledgeable staff members recommend a bottle from their award-winning list of wines from around the world. You could enjoy the fresh air in the garden or opt for the beautifully excavated wine cellar.
Location: 1140 Broadway, New York, NY 10001
Literally just around the block from us, Vin Sur Vingt is your go-to neighborhood wine bar. With 250 bottles on their wine list and light french fare, their staff that can guide you toward the wine selection that will best pair with their delicious food. They are a great option for some down time. They have a cozy atmosphere with indoor and outdoor seating, and, if you have one too many, you can find your way back to your room at Royalton Park Avenue with ease.
Location: 151 West 51st Street, New York, NY 10019
Designed with sommelier Aldo Sohm's own living room in mind, this wine bar is the very definition of comfort. Sink into a sofa and embrace Sohms philosophy between food and wine: "One should enhance the other, and both should be equally, and simply enjoyed."
Location: 31 West 21st Street, New York, NY 10010
More of an experience than others on this list, Bouley at Home is worth a visit. Take along some friends for a Chef's seven-course dinner. Be prepared to be astounded with some exceptional food and exemplary wine pairings. You will get to try some lesser known wines that exhibit new dynamic tastes.
After exploring Manhattan's wine culture, come cool off and relax by our rooftop pool with views of the Empire State Building. Check out our New York hotel summer offers, deluxe rooms and superior suites. #FeelRoyal
---
---