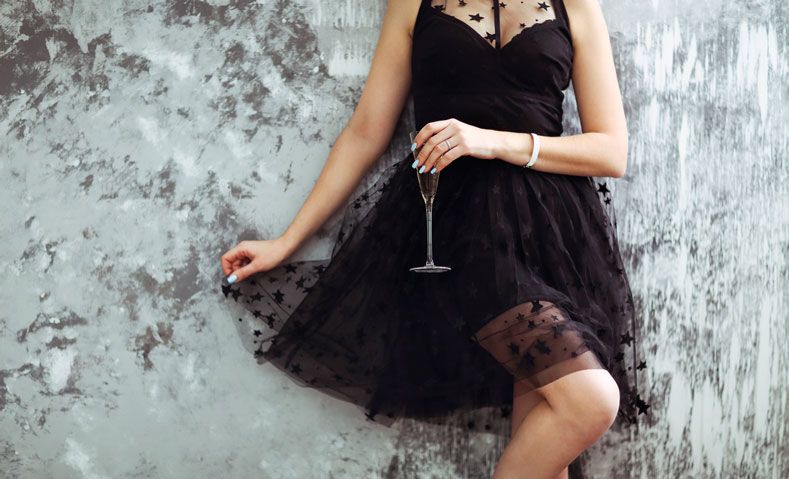 Shopping for New Year's Eve Outfits in New York
The countdown to New Year's Even has begun. If you're planning to party until dawn, you need the perfect outfit. Dazzle everyone around you with an enviable hair, dress and makeup combo. Here's everything you need to look the part.
Where to Shop for a New Year's Eve Outfit in New York
If you want to wait to get your outfit until you're in New York, we have some great shopping suggestions for you! Start with checking our our favorite boutiques in Manhattan. We've curated a selection of avant-garde clothing, unique accessories and stylish shoes. If you want to add extra luxury, head to any of these unique jewelry shops in New York.
Are you a fan of busy malls? We've put together a list of stylish shopping plazas in New York. Going to any of them will be a chance to get all your shopping done in one trip! The other end of the spectrum is vintage shopping. Take a look at our guide to vintage shopping in New York to know where to get the best deals.
Stock up on Clean Beauty Products
No outfit is complete without some mascara and a pop of color. But not all cosmetics are created equal. It's important to understand what is clean beauty to know which toxic ingredients to avoid. Once you do, visit our favorite clean beauty stores in New York!
In-Room Beauty Services at Royalton Park Avenue
Look royal, feel royal. From the comfort of your guest room, our partners at NOMI Beauty make getting ready for your special night out. Enjoy a personalized one-on-one consultation or choose from a signature collection of hair and makeup styles.
Hair Salons near Royalton Park Avenue
Are you looking for the perfect bouncy curls or an exquisite updo for New Year's Eve? Why not enroll the help of professionals? Check out our blog post on the best hair salons near our hotel and choose your favorite!
Celebrate the New Year in style! Book a stylish room at Royalton Park Avenue to enjoy the best of New Year's Eve celebrations in the city.
---
---