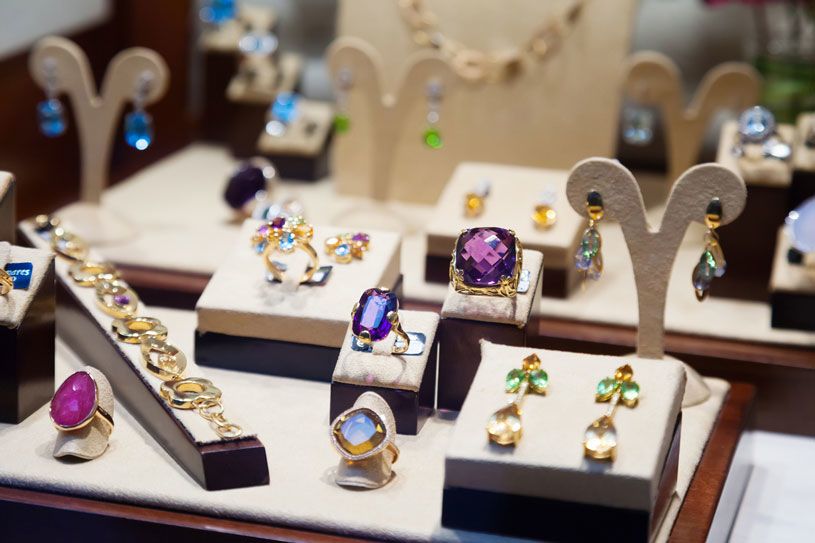 5 Unique Jewelry Shops to Visit in Manhattan
Everyone loves sparkly things. Whether you are into shiny rings, dangling earrings or glistening necklaces, you can rest assured that New York has something for you. Although shops such as Pandora or Swarovski call to you from across the road, you can visit them anywhere. Pay a visit to these five unique jewelry shops in Manhattan.
Location: 196 Court Street, Brooklyn, NY 11201
We don't often think of recycled materials as being glamorous, but Melissa Joy Manning have their eyes set on preserving our precious environment while creating one-of-a-kind pieces. They use traditional, handmade techniques with recycled silver and gold sourced from a green certified refinery. A great place to visit if you ever wondered what happened to all that "lost" jewelry.
Location: 64 Trinity Place, New York, NY 10006
Greenwich Street Jewelers, although small, is a real eye catcher—especially when the sun shines through their window. They offer some designer pieces, but also custom creations and speciality pieces. It is family-owned, so you'll know that your money isn't going into a giant corporation.
Location: 315 E 9th Street, New York, NY 10003
Jewelry based on the extraordinary, Verameat take inspiration from experiences and locations in the design and creation of their pieces. Whether you are looking for something subtle and wearable, or something richly articulate, they are likely to have something to suit your taste. Plus, you might even bump into Khloe Kardashian shopping here.
Location: 56 Crosby Street, New York, NY 10012
Neither broken, nor English, Broken English offers a combination of vintage looking shapes, colors and styles. You can also find modern styles if that's what you prefer. The owner can even take the hard work out of the shopping with her suggestions of various ornate and stylish designs, depending on what's trending.
Location: 127 E 7th Street, New York, NY 10009
If you are after truly extraordinary pieces, The Shape of Lies is the place for you. They showcase local artists, meaning you can find some unique and signature accessories from small production designers. Are after something that you spotted in a museum? They have their own line of museum replica jewelry that has even been sold at The New York Public Library and the Cooper-Hewitt Museum!
After you've been dazzled by all that New York has to offer, you will look forward to returning to your Superior Room at The Royalton Park Avenue. Relax by the pool and let the evening light catch your newfound jewelry at our spectacular rooftop restaurant.
---
---