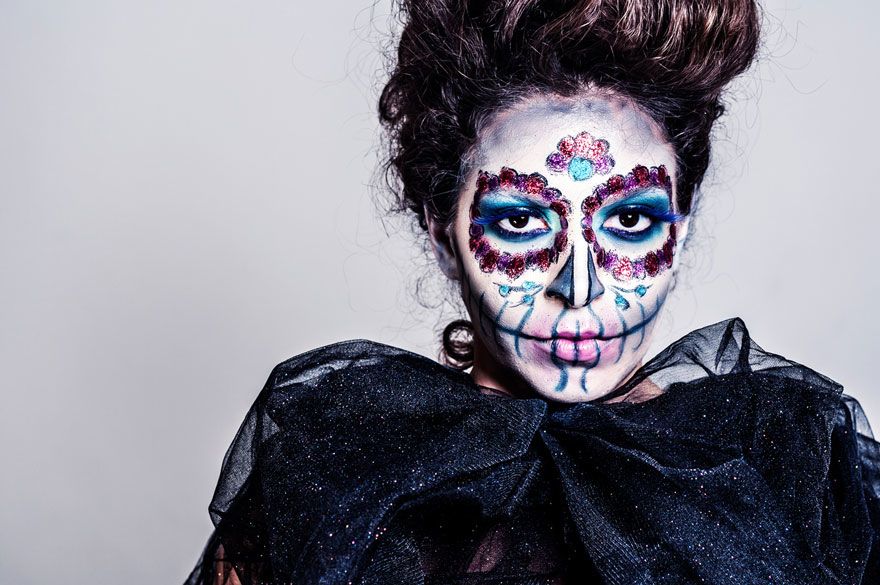 Where to Buy Non-Toxic Halloween Makeup in NYC
The "clean beauty" movement is revolutionizing the cosmetic industry. Consumers are more aware than ever of harmful chemicals than can be found in our everyday makeup. Did you know this also applies to face paint and theatrical makeup? If you're getting ready for a Halloween costume party, make sure your makeup is toxin-free.
About Clean Beauty
Your search for information on clean beauty, natural makeup and non-toxic cosmetics ends here. If you're new to this movement, read our blog post containing everything you need to know about clean beauty. Find out what it is and why it matters, the difference between natural ingredients and safe synthetics and more.
Non-Toxic Halloween Makeup Stores
Let's get down to business. If you're committed to winning that Halloween prize or if you simply want to look ravishing, you need high-quality products that won't harm your skin. A good rule of thumb is to look for products that are paraben-free, formaldehyde-free and phthalate-free at the very least.
Clean Beauty Stores in New York
We've talked before our favorite clean beauty stores in New York. Some of them are raw, vegan and gluten free, while others sell hybrid makeup with safe synthetics. There are plenty of options from which to choose!
Are you a fan of Sephora? This chain has taken significant steps to cater to consumers demanding clean makeup. Look for the "Clean at Sephora" label.
Accessories, Props and Party Supplies
One of the best stores to stock up on accessories for your costume is Party City. While we don't recommend purchasing makeup there, it is a great place to shop for wigs, masks, props, fake teeth, etc. Manhattan Wardrobe Supply is an alternative to Party City if you prefer to add a stylish touch to your costume, especially if you want face lace.
Natural Makeup Brands to Shop Online
Can't make it to one of the above stores? No worries! There are two great brands that pay special care in creating products safe for adults and children alike.
Natural Earth Paint sells face paint makeup kits, individual jars and eco friendly applicators in basic shades. For more colorful and exotic colors, shop at Go Green Face Paint.
Clean Halloween Makeup Tutorial
Credo Beauty is leading the clean beauty movement in the United States. If you're just transitioning to clean makeup, check out their Halloween makeup tutorials for ideas on how to use your new products and look gorgeous.
Get in the fall spirit by booking a chic Manhattan hotel room at Royalton Park Avenue. This month, we're offering the option to pre-order a freshly baked handmade butter crust apple pie to your room, pick up a juicy Jonagold in the lobby, or sip cider and fall-inspired cocktails all month long!
---
---