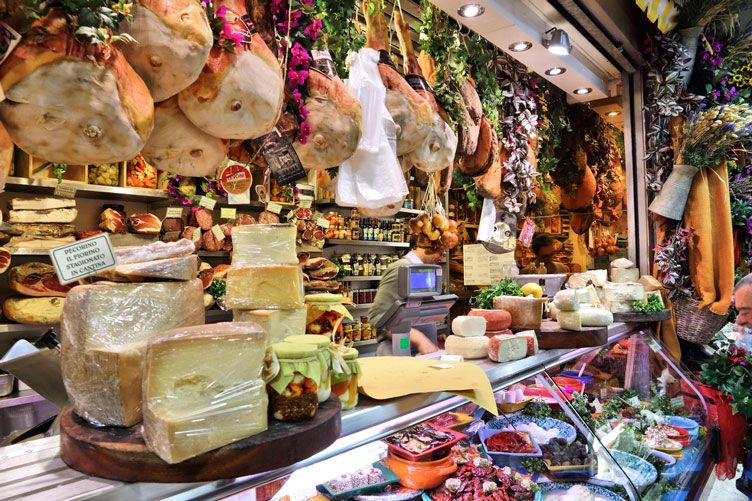 Exploring Eataly Flatiron
Eataly Flatiron is a vibrant Italian marketplace in Nomad that features several sit down restaurants, food and beverage counters, a bakery, retail items and a cooking school. If you haven't visited this culinary paradise, what are you waiting for?
Eataly's Beginnings
Eataly is the brainchild of Oscar Farinetti, a man who knew that eating and Italian food where a winning combo. He decided to create a space where people could eat, shop and learn about high-quality Italian food and produce in a laid-back environment. The first market, Eataly Torino Lingotto, opened in 2007. Since then, it has expanded throughout Italy and the rest of the world.
What Makes Eataly Flatiron Unique
New York has several Eataly branches, however, Eataly Flatiron is our favorite. You may think we're biased because it's within walking distance of Royalton Park Avenue. This is not the case! Here are our reasons for loving out 'hood's Italian market:
Rooftop Terrace
Eataly Flatiron has a unique space located on the 14th floor. SERRA by Birreria is a rooftop terrace that brings to mind images of the Italian countryside. Their seasonal décor, cozy atmosphere and delicious Italian menu will transport you to an afternoon in Tuscany.
La Scoula
We mentioned that Eataly is as much about learning as it is about eating. Learn the ins and outs of Italian cuisine in the regular cooking classes and events at Eataly Flatiron's La Scoula. You can take a walking tour of the market, participate in wine tastings, book a special dinner event or take an Italian cooking class.
Eating at Eataly Flatiron
Eataly is a market with restaurants and cafés, all offering the best of Italian food. Whether you want to try authentic pasta, tuck into the perfect pizza or sip on an espresso, Eataly has it all. Try a coffee at Caffè Vergnano, eat Sicilian cannoli at the counter of Cannoli e Bombolini or visit La Piazza, a standing eatery that recreates an Italian city square.
If you can't wait to experience Eataly, we have great news for you! This is but one of the amazing attractions that you'll find in Nomad, Royalton Park Avenue's home. Read more about our neighborhood in our blog.
---
---