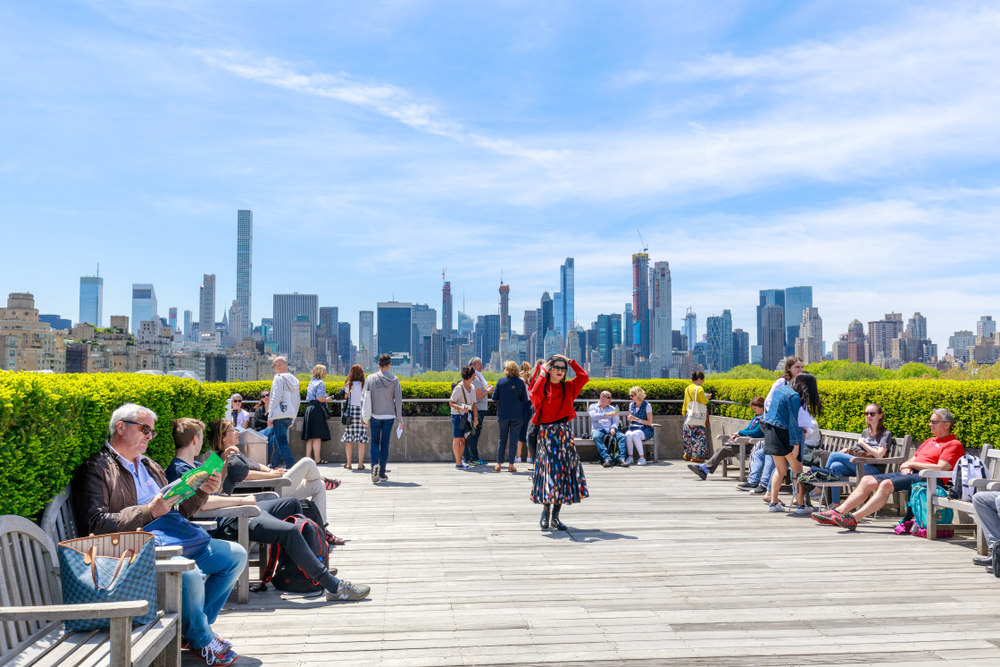 Discover the Best Views from these Amazing NYC Rooftops
Ask any local: Rooftop spaces in Manhattan are highly coveted. For a piece of the sky away from the bustling streets and city views, check out our favorite rooftops in Manhattan.
Royalton rooftop
The rooftop at Royalton Park Avenue is one to be envied, with three levels that include a pool, cocktail bar, and stunning views in the heart of Manhattan. The Empire State Building is a stone's throw away. During daytime hours, guests can soak up the sun poolside with a frosé in hand, or opt for the rooftop nightlife scene, complete with live music or DJ sets. Want to get your zen on? For yogis, Exhale at Royalton Park Avenue will hold summer classes on the rooftop. More info here.
Roof Garden at The Met
We can't think of a more ideal way to end a trip to the Metropolitan Museum of Art than visiting its roof garden bar. Panoramic views offer a look at Central Park and the Manhattan skyline. Cocktails, beer, sandwiches and small bites are available for purchase. Elevators to the roof garden are located near the European sculpture and decorative arts wing. The Met is massive, so don't hesitate to ask for directions if you're feeling a little lost.
Rutherford Observatory at Pupin Hall
Is there any better view than a starry sky? Columbia University features a bi-weekly lecture and stargazing series every other Friday in the spring and fall. The public is invited to a 30-minute lecture and two hours of stargazing, using university telescopes. Events are free and open to the public, though conditions must be clear for the ultimate stargazing experience. It's recommended to check the day of to see if the event is still on. Check their upcoming calendar for stargazing dates. Directions here.
The Skylark
For a fine dining experience or snazzy cocktail while taking in views of the Hudson River and Times Square, The Skylark fits the bill. Reservations are necessary for dining; bar seating is available, but the bar is located indoors. Make reservations around sunset and watch the sky turn dark while the city lights up. The Skylark is open weekdays. The space is reserved for private parties during weekends. Make reservations here.
--
Planning a trip to NYC? Check out rates at our boutique hotel in Manhattan.
---
---