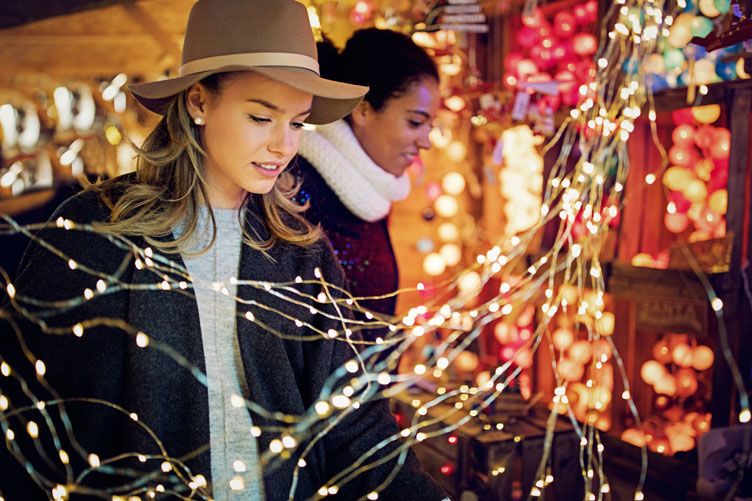 Visiting the NY Botanical Garden this Holiday Season
Ready for the holiday season? You're ready, we're ready and so is New York Botanical Garden. If you want a chance at snapping some enviable shots for the 'Gram, see all there is to do during the holidays at this beautiful attraction.
The Holiday Train Show
Date: November 23, 2019–January 26, 2020
No Christmas would be complete without a train show. And nobody does train shows better than the NYBG. The Holiday Train Show kicks off in late November and runs until late January, so there's plenty of time to immerse yourself in a world of stunning train models and displays.
Bar Car Nights
Date: November 23, 29, & 30; December 7, 14, 20, 21, 27, & 28, 2019; January 3, 4, 11, & 18, 2020
The Holiday Train Show brings the Bar Car Nights to brighten up the darkest winter evenings. Enjoy adults-only nights at the NYBG surrounded by Christmas lights and intricate train displays while sipping on cocktails.
Holiday Lighting Ceremony
Date: December 8, 2019 from 4pm–5:15pm
Whether you light up a Christmas tree or menorah, stop by the NYBG for the annual Holiday Lighting Ceremony. Spend an evening taking photos of the holiday decorations and seasonal plants while listening to carolers.
Holiday Favorites Film Festival
Date: December 21, 22, 23, 24, 26, 27, 28, & 29, 2019
Who said that film festivals are only for summer? This winter, the Holiday Favorites Film Festival at Ross Hall brings classic and contemporary films that will have you craving for a cup of hot cocoa to go with the movie.
Sounds of the Season Performances
Date: November 23, 2019–January 1, 2020
Go to the Sounds of the Season Performances for a dash of holiday spirit. The NYBG has put together a great lineup of artists who will be singing carols and pop songs, as well as playing heart-warming instrumental music.
Your ticket to a magical holiday season is at Royalton Park Avenue. Explore our special offers and book a chic hotel room in the heart of Manhattan.
---
---