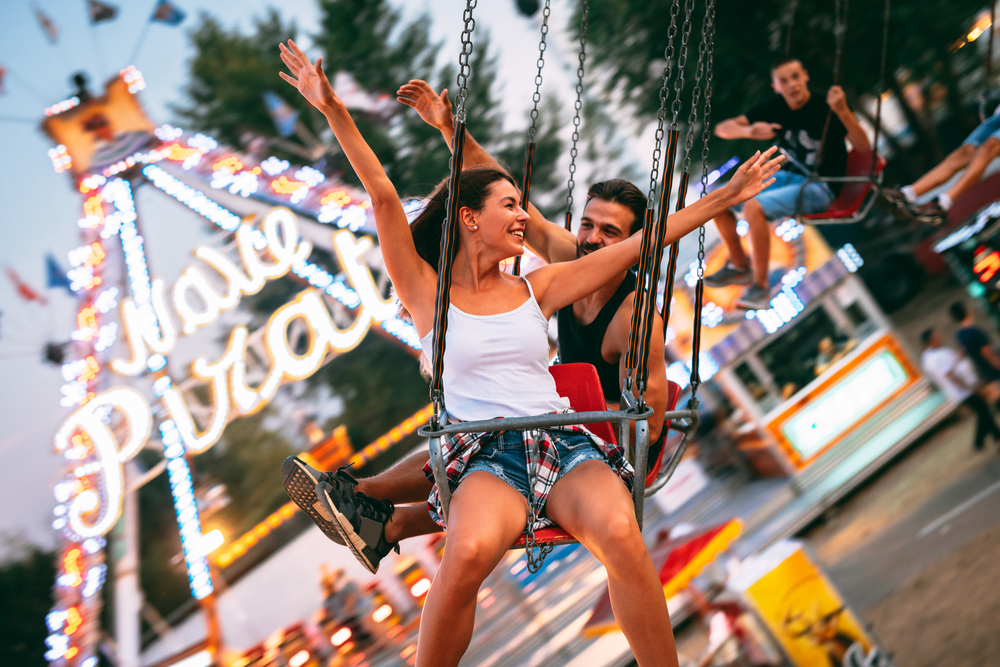 Plan Your Summer Day Trip to Coney Island
Summer in NYC isn't complete without a day trip to Coney Island, the land of carnival rides, hot dogs and sunshine. A visit to Coney Island in the summertime is as American as apple pie, and you'll want to enjoy some time outside before it turns to winter.
During your stay at Royalton Park Avenue in Manhattan, plan a day of escape at Coney Island – and make sure to include these activities on your itinerary.
Walk the boardwalk
The Coney Island Boardwalk opened in 1923 and has seen an impressive amount of foot traffic every summer since. Walk along the boardwalk and take in the scene. Check out the Steeplechase Pier and look at the boardwalk in all its glory, running 2.7 miles and backed by iconic rides. The pier is a good place to watch fisherman try their luck, or sunbathe on provided benches. Make sure to bring sunscreen and a hat!
Go on a thrill ride
No visit to Coney Island is complete without a terrifying go on The Cyclone, a wooden roller coaster that premiered in 1927. Mismatched wood, rattling carts and speeds up to 60 mph are part of its charm; this is the rollercoaster of your grandparents' generation. For something less creaky, take a ride on the tried-and-true Wonder Wheel at Deno's, the iconic ferris wheel that made its debut in 1920. Luna Park and Deno's Wonder Wheel Amusement Park are the two main parks at Coney Island, but several rides nearby operate independently.
Eat like a kid
When on Coney Island, eat like you're at the carnival. This is home to the widely-known Nathan's Famous and the lesser-known Feltman's, credited for having invented the hot dog. If you have a sweet tooth, go for a marshmallow ball, candy apple or maybe some ice cream at Williams Candy, located right next door to Nathan's. Are you more in the mood for food and drink service? Kitchen 21 offers ambiance and rooftop views, located right on the boardwalk next to the Ford Amphitheatre.
Annual events
During the summer months through Labor Day, Coney Island sets off fireworks every Friday night. This is a pleasing way to cap-off your day trip. The famous and widely-televised Nathan's Hot Dog Eating Contest is a special annual event, held on the Fourth of July every year. The Mermaid Parade is another big draw; every June thousands gather to celebrate mermaids in one of the country's biggest art parades.
Beer, anyone?
All this time in the sun calls for a cold one. Located right near the baseball field (where the Brooklyn Cyclones may be playing when you visit), drop by the quaint Coney Island Brewery for a refreshing beer. The brewery offers a decent selection and seasonal beers. Try the Mermaid Pilsner or Watermelon Wheat for a taste of summer.
--
Planning a trip to NYC? Check out rates at our boutique hotel in Manhattan.
---
---