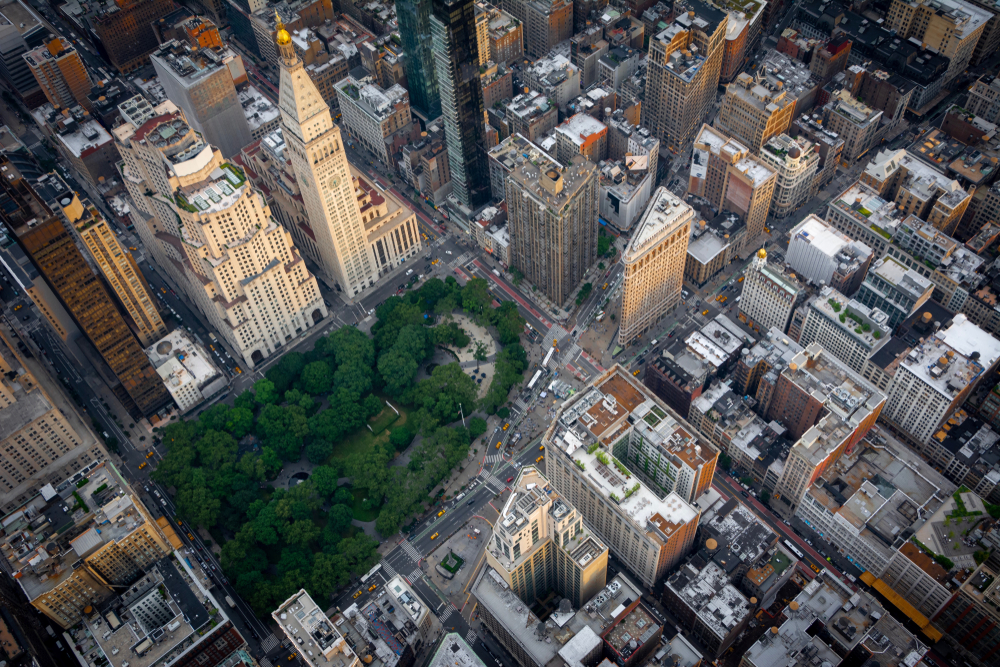 A Day in the NoMad District
Royalton Park Avenue chose NoMad (North of Madison Square Park) neighborhood as its home for many reasons. Once an elegant district with lavish residences of the city's elite, NoMad has evolved into a vibrant and eclectic corner of New York. Want to know more? Then, keep on reading and let us guide you through a perfect day in NoMad district.
Morning
Start the day bright and early with a class at Exhale, a small slice of heaven conveniently located on Royalton Park Avenue's third floor. Book one of our high-quality fitness classes (barre, cardio, yoga, HIIT), starting as early as 6am! If you've reserved a bed and breakfast package, refuel after your workout with continental breakfast served at the Royalton Brasserie.
Once you're ready to go, take a leisurely walk around Madison Square Park, sit on a bench and people-watch or snap some shots of the Flatiron building — we can't get tired of this unique structure. The park has an active event calendar year-round, so don't forget to check out what's happening.
Afternoon
NoMad is an ideal location for those wanting to do some sightseeing without the insane crowds of New York's most popular attractions. Three interesting and slightly off-the-beaten path museums are within walking distance of Royalton Park Avenue.
The Museum at the Fashion Institute of Technology is the only museum in New York dedicated to showcasing the history of fashion, fashion icons, textiles, objects and the work of graduating students. Just a few blocks is the Museum of Sex, arguably the most visited museum in the neighborhood. Although the name may raise some eyebrows, its mission is to educate visitors on the evolution and significance of human sexuality. Lastly, the National Museum of Mathematics has fascinating and interactive exhibitions that show math principles in a whole new light.
After becoming enlightened in one — or all — of those museums, grab lunch at the Shake Shack kiosk in Madison Square Park. This iconic eatery serves top-quality, non GMO and natural beef and chicken burgers, and deliriously crispy hot dogs. For drinks, you'll have a hard time deciding from creamy shakes made with frozen custard ice cream, root beer floats, sodas, lemonades… The list goes on! If you rather avoid standing in line, download their app to pre-order your treats and just pick them up.
Evening
NoMad is teeming with restaurants ranging from stylish signature cuisine to casual, quick bites catering to any dietary preference. However, if you want to visit a neighborhood staple, why not stop by Eataly, a popular Italian market? Authentic and delicious Italian products abound, but we recommend eating at one the restaurants serving pizzas, pastas, meats and more.

That's enough talk for now. Come and see for yourself everything that NoMad has to offer! Royalton Park Avenue has an exclusive winter hotel deal — book your New York getaway today!
---
---