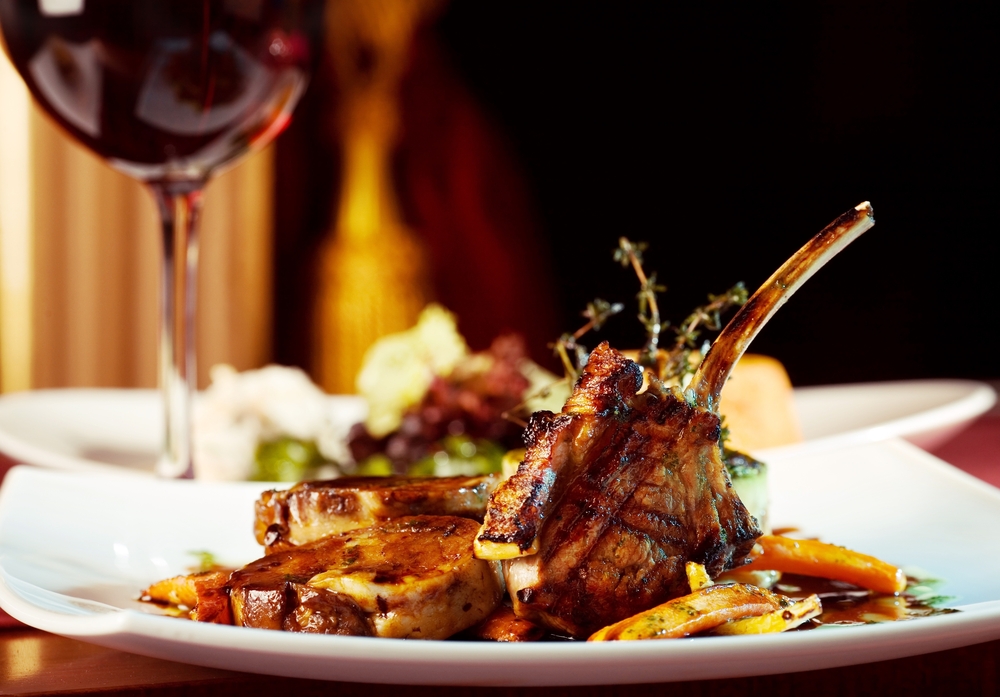 Wine & Dine this Christmas in Manhattan
Spending Christmas in New York City? If you're unsure of where to book your Christmas meal, we suggest you make the most of the eclectic dining scene in Manhattan and opt for inventive eats this holiday season.
It's best to reserve your table for Christmas dinner in Manhattan sooner rather than later, so embrace your bon vivant! Here's a look at the most sophisticated spots open for Christmas, all located near the Royalton Park Avenue Hotel in Manhattan.
A foodie's paradise. Chef David Bouley creates immersive dining experiences that have earned his restaurants four stars from the New York Times and accolades from the James Beard Foundation. His inventive take on French cuisine at Bouley at Home is traditional but modern. Guests can expect a multiple-course tasting menu for Christmas – the chef doesn't release menus too far in advance because he works with only the freshest available ingredients. Book ahead for a memorable, new take on Christmas dinner. 31 W. 21st St., Midtown
This casual but elegant French brasserie is offering a three-course prix fixe menu this Christmas, as well as an a la carte menu. Its brightly lit dining room, smart attention to detail and cuisine by Chef Franck Deletrain never disappoints. Expect elevated traditional fare, such as roasted duck with tangy plum sauce. Make reservations ahead of time and inquire about corkage fees. 9 W. 57 St., Midtown
Serving upscale cuisine inspired by fare from various regions in Greece, Ammos Estiatorio remains focused on providing fresh, masterfully prepared seafood. Another plus: an extensive wine menu. If the food and wine isn't enough, the dining room is simply beautiful, with sandstone pillars, a wood beam ceiling, and an overall airiness. 52 Vanderbilt Ave., Midtown
If you're looking for a hearty meal in a cozy, sophisticated environment, Royal 35 Steakhouse is an excellent option. With dry-aged steaks, on-point wine pairings and generous sides, it somehow balances both modernity and comfort in perfect harmony. 1 E. 35th St., Midtown
Guests can opt for a three or four-course prix fixe meal this Christmas at Ristorante Morini. Serving regional Italian specialties, Chef Michael White's team of chefs are lauded for their creative, fresh dishes, handmade pastas and finely grilled seafood and meats. Pair with a glass of Italian wine or a specialty cocktail. 1167 Madison Ave., Upper East Side
--
Now that your dinner plans are set, don't forget to book your hotel stay! Check out our special offers at Royalton Park Avenue Hotel, a top-rated boutique hotel in Manhattan and proud member of Preferred Hotels & Resorts, which was recently voted the "most excellent" large hotel change in the world by TripAdvisor.
---
---