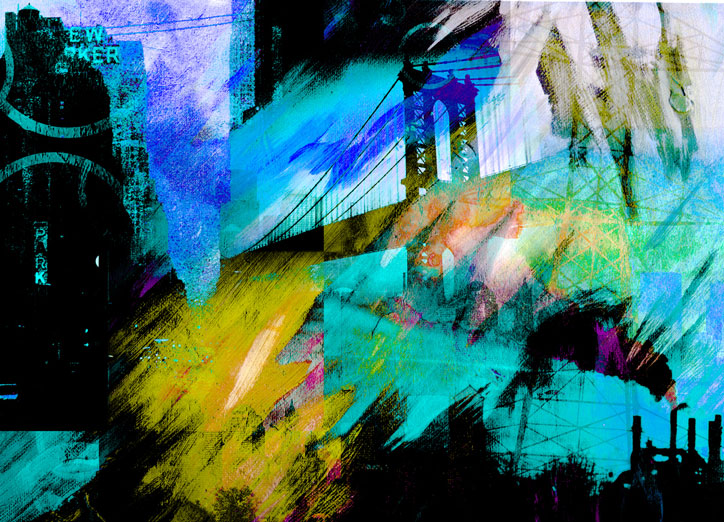 Where to See Modern Art and Design in NYC
If colors, shapes, concepts and innovation speak to you, you're in the right place. We're ready to bet that your New York bucket list is in dire need of modern art and design museums. Here are the best spaces in the city featuring world-renowned artwork and iconic objects.
Museum of Modern Art (MOMA)
Location: 11 W 53rd Street, New York, NY 10019
When one thinks of modern art in New York, the MOMA is the first name that comes to mind. This museum was built back in* and. Today, it houses an exquisite collection of European modern art of the likes of Van Gogh, to contemporary and forward-thinking creations. Their design store is a must stop for anyone looking for unique and bold gifts.
The Museum of Arts and Design (MAD)
Location: 2 Columbus Circle, New York, NY 10019
Just across from Central Park is the Museum of Arts and Design but it will feel worlds apart. Why? Because upon entering, you'll be transported into a world where objects document contemporary and historic innovation in craft, art and design. The collection includes everything from jewelry, collages, ceramic, textiles, metal works and much, much more.
Whitney Museum of American Art
Location: 99 Gansevoort Street, New York, NY 10014
Strategically located along the High Line, the Whitney Museum of American Art is a temple to art in the United States from the 20th century to today. In fact, the building itself is an example of the iconic and modern art that resides within its walls. If you want to see which contemporary American artists you should be following, this is the place for you.
Cooper Hewitt, Smithsonian Design Museum
Location: 2 East 91st Street (between 5th and Madison Avenues), New York, NY 10128
If you enjoyed the MAD, you'll fall in love with the Cooper Hewitt Smithsonian Design Museum. This major museum is fully devoted to the best design that this world has ever seen. Its collection proudly covers 30 centuries of design, once contemporary but now historic. Expect an experience that will inspire you to challenge your notions of what constitutes great design.
Now that your bucket list is ready to go, it's time to book your room. Royalton Park Avenue is a boutique hotel in New York where great art, design and style are found around every corner. Consult our offers and book a chic room in the heart of Manhattan.
---
---