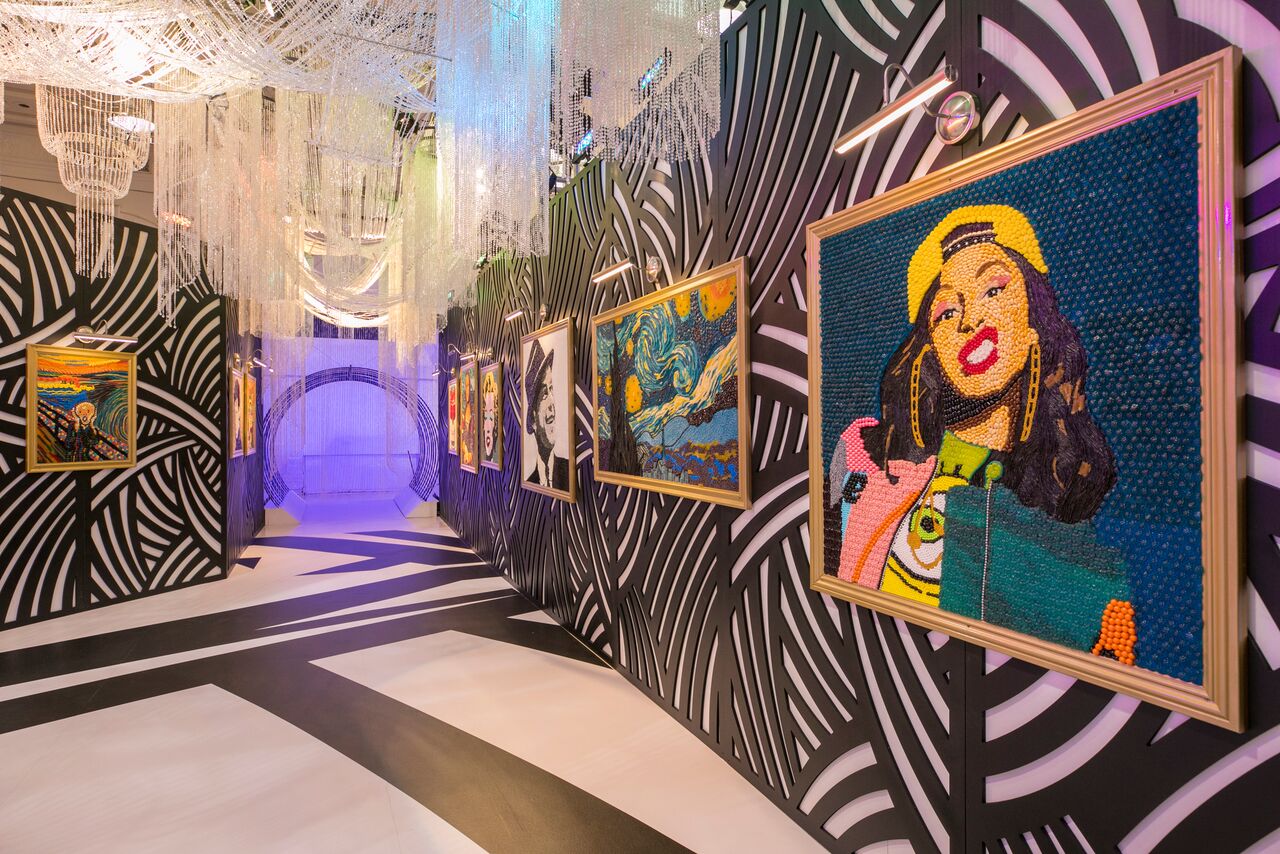 Sweeten Up to Candytopia
Similar to the Ice Cream Museum and the Color Factory, the limited-time opening of Candytopia in Manhattan is a draw for kids and adults, with its colorful aesthetics, sweet themes, and, of course, selfie opportunities. Candytopia opened in July to the delight of both locals and visitors, featuring candy sculptures, exhibits, a marshmallow pool, and fabulous candy renditions of classics like Van Gogh's Starry Night.
Like its predecessors, Candytopia is a pop-up experience with a limited time in any given space. So, why not embrace your inner child? This is as close to Willy Wonka's Chocolate Factory as you'll get.
First off, the candy art at Candytopia is super fun to look at. How many jellybeans are in the wonderful rendering of the Mona Lisa? Was Good 'N Plenty used in the recreation of Warhol's Marilyn Monroe? How do licorice colors perfectly match those of Edvard Munch's The Scream? We may never know all the answers, but it's fun to guess.
Then there's the Trolli Room, with its seemingly unending flow of confetti, colorful backgrounds, pigs with wings, a giant unicorn, and spinning floor – all you could possibly need to have fun and take some photos.
The underwater world of candy is similarly delightful for a change of atmosphere. Swim under the sweetest sea with sharks made of gummies, fish made of jelly beans, and a scuba man made of all kinds of sweet treats.
Before reaching the pool of marshmallows, guests squeeze between two "marshmallows" of epic proportions. This is super fun for kids (and adults who allow their imaginations to run wild). Then, wade into the marshmallow pool, which is surprisingly deep, somewhat relaxing, and delightfully unsticky.
Candy is offered in almost every room, making the experience heavenly for little ones. Whether traveling with kids or if you're in the mood to live out a childhood fantasy, a visit to Candytopia makes for a sweet little outing.
Sweeten up your visit with a special booking offer at Royalton Park Avenue that offers a $100 Visa gift card that can be used toward a ticket purchase for Candytopia. Read details here.
Candytopia is located at Penn Plaza at 145 W. 32nd St., less than a mile from Royalton Park Avenue Hotel. See walking directions on Google Maps.
--
Planning a trip to NYC? Check out rates at our boutique hotel in Manhattan.
---
---