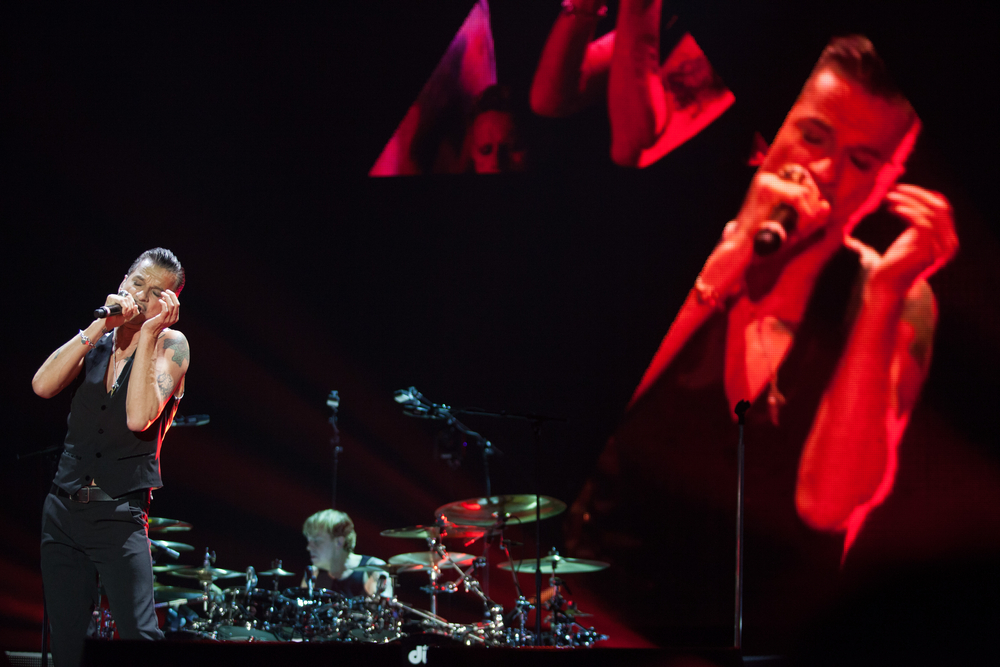 Upcoming Concerts We're Excited About
New York City is center stage for the best concerts and acts from around the world, and this spring won't be any different. Planning a visit to Manhattan? We recommend you enjoy the city like a local and take advantage of all the dynamic performances that come through. Here's the Royalton Park Avenue Hotel list of upcoming concerts and shows we're most looking forward to this spring.
Squirrel Nut Zippers
The American jazz band that always has swing up their sleeve hasn't released an album in 18 years, but as true revivalists of swing, Beasts of Burgundy hits the shelves March 23. Squirrel Nut Zippers will play at the City Winery in Manhattan on March 28. The venue is known for its intimate shows, and SNZ's boundless energy will make for a rip-roaring time. In public transit the winery is just 20 minutes away from the Royalton Park Avenue Hotel. Directions here.
The New Zealand pop-singer sprung into the limelight in 2013 at age 17, was named the future of music by David Bowie, and now at 21 is on her world tour touting her second album, Melodrama. Special guests include the always-provocative Run The Jewels (Killer Mike and El-P) and indie rocker Mitski. Lorde performs April 4 at the Barclays Center in Brooklyn, about half an hour from Royalton Park Avenue Hotel on the subway. See your route here.
Beloved folk-singer and songwriter John Prine is known for his humorous songs and his 11-show tour brings along outstanding guests. Grammy Award-winning performer Sturgill Simpson, who made a powerful debut on SNL in 2014, will join the tour, as well as Kurt Vile, a indie-rock musician with a cult-like following. The performance at Radio City Music Hall on April 13 is the first of the tour, so a great amount of energy is to be expected. Located in Midtown, take the R Line to the 49th Street Station; Radio City Music Hall is a 5-minute walk away. Directions here.
If you're looking for a night out in the blues club scene, we suggest you enjoy the golden age of Cuban music with this tribute to Buena Vista Social Club. Two shows are slated for April 26 at the B.B. King Blues Club, a small nightclub located in the heart of Times Square. Guitar aficionado Francois Wiss will lead the set. The club is on 42nd Street; directions here.
New Wave legends are on their world tour following the release of their 2017 album, Spirit. Depeche Mode hasn't toned it down since the '80s, and this theatrical tour has proved to be no acception. They play at the Barclays Center on June 6; make sure to get your tickets in advance. Barclays is a half-hour ride away from the hotel on Lines 5 & 6; see directions here.
--
Planning a trip to NYC? Check out rates at our boutique hotel in Manhattan.
---
---