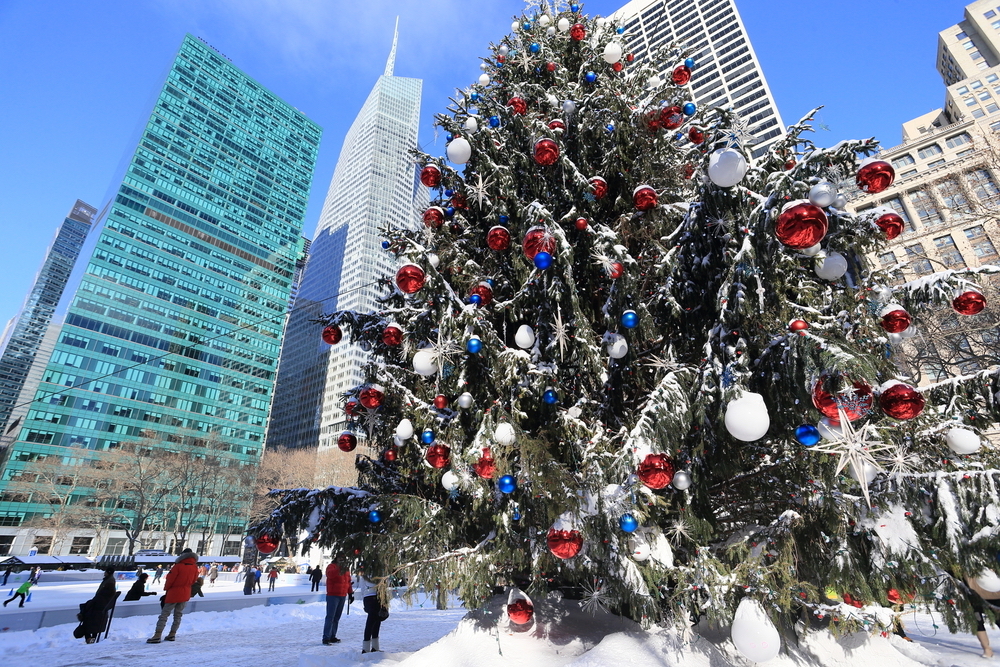 Shop Manhattan's Eclectic Holiday Market Scene
Holiday markets in Manhattan have become widely popular in recent years. Handmade goods are sold in an open-air setting, with absolutely no detail spared on food vendors.
Enjoy your winter shopping to the fullest at an outdoor market in Manhattan. Order a hot chocolate to-go and browse aisles of stocking stuffer possibilities, cosmetics, dog toys, hats, handcrafted jewelry and more. Here's a look at the best holiday markets in Manhattan, all just a quick walk or a subway ride from Royalton Park Avenue Hotel.
Located on the southern end of the iconic Union Square, this market features live music, a warming station, and an art station for kids. Most notable is its "Little Brooklyn" market section, which showcases goods made in Brooklyn. If you're into the local food scene, make sure to browse the Urbanspace Provisions area, which is a curated selection of locally-produced goods. The market runs Nov. 15 through Dec. 24. Open Mon-Fri 11-8 pm; Saturdays 10-8 pm; Sundays 11-7 pm.
This is the most popular market on the list because it comes complete with an ice rink and a pop-up food hall. The Lodge by Urbanspace is a treat for foodies, featuring eats from classic and cutting-edge food vendors in NYC. There's also a full cocktail bar, a beer garden, and a s'more bar planned for this year. The ice rink and pop-up food hall are probably more of a draw than the kiosks, though there are plenty of those too. Admission to the ice rink is free, but ice skating rentals are not. This winter market is open longest, running Oct. 27 through Jan. 2. Hours are Mon-Fri 11-8 pm; 10-8 pm weekends.
For even more handmade, artisanal goods, head to the Columbus Circle Holiday Market, located at the 59th Street entrance of Central Park. The market is separated into three sections, with food booths in the middle. This market is ideal for finding a unique gift you aren't likely to find elsewhere. Market runs Nov. 28 through Dec. 24. Open Mon-Sat 10-8 pm; Sundays 10-7 pm.
Perhaps the most carefully curated of the markets, the holiday fair at the Grand Central Terminal is also the longest-running. Forty select vendors will set up inside the historic Vanderbilt Hall, selling clothing, toys, accessories, and more. Most products are American-made and use locally-sourced materials. You'll likely find something of great quality for a holiday present here.
The fair begins Nov. 12 and runs through Dec. 24. Open Mon-Fri 10-8 pm; Saturdays 10-7 pm; Sundays 11 to 6 pm. Closed Thanksgiving.
--
Planning a trip to NYC? Get our best rates when you book direct with Royalton Park Avenue, a top-rated boutique hotel in Manhattan and proud member of Preferred Hotels & Resorts, which was recently voted the "most excellent" large hotel chain in the world by TripAdvisor.
---
---