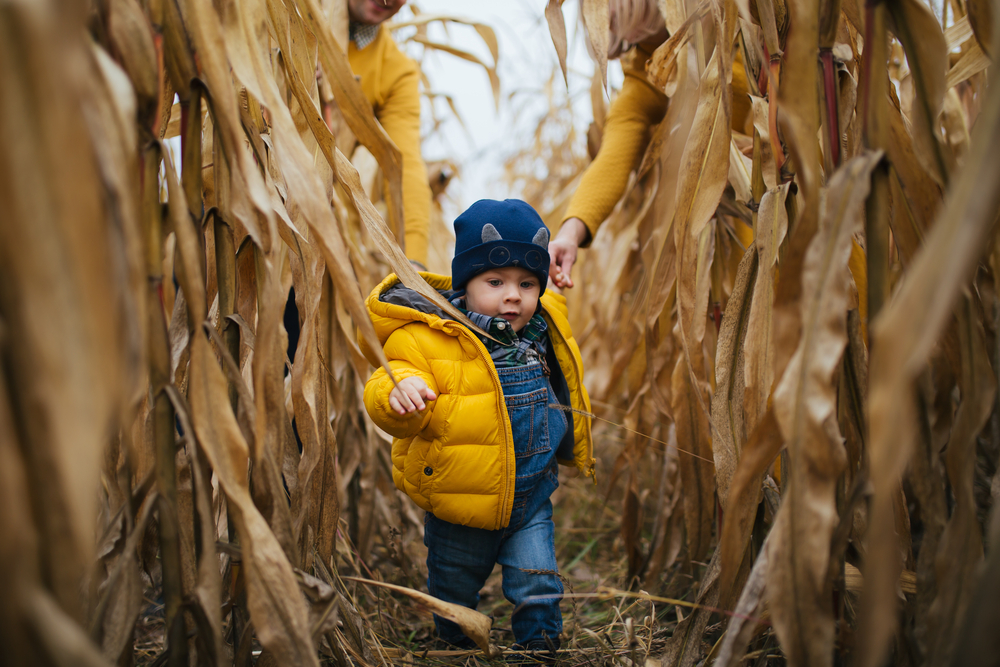 Get into the Spirit of Fall
You don't have to look far for signs of the season in New York City. In Central Park, the fall foliage turns brilliant shades of red, orange and yellow; the smell of pumpkin spice fills bakeries and coffee shops; and crewneck sweaters are back on shopping racks. Want to make the most of season? Check out these nearby activities and get into the fall spirit during your stay in New York City.
Take a day trip to Harvest Moon Farm & Orchard
The season of harvest is upon us, so what better place to visit than a farm? About an hour from Manhattan in North Salem, the famed farm has a pumpkin patch with weekend hayrides, farm animals, and live music. You can get there from Manhattan by boarding the Metro North Harlem Line Train in Grand Central Station. The Harvest Moon Farm & Orchard is two miles from the North Croton Falls Station at 130 Hardscrabble Rd., North Salem. A taxi cab service is located right across the street from the train stop.
Tour the fall foliage in Central Park
If you want to stick around the city to take in the season, fall colors are well within reach. From Royalton Park Hotel, simply hop on the Subway to Central Park. See how sycamores, oaks, and cherry trees dress down for the season, or opt for a foliage tour direct with a park guide. See tour times and options.
Bring the kids to Luna Park Halloween Harvest in Coney Island
Little ones can enjoy all the perks of the Luna Park amusement park plus extra Halloween activities this fall season. There's a tractor race through a hay maze, a pumpkin patch where kids can decorate their own gourd, and other holiday-friendly events. The Harvest Fest runs every weekend from Sept. 29 through Oct. 28 from noon to 6 pm. All activities are included with an all-day pass.
Get lost in a corn maze
Surprisingly enough, you don't have to travel far from Manhattan to find yourself in a corn maze. The F&W Schmitt's Family Farm in Long Island has an annual corn maze that spans 7 acres. Additional activities include a haunted house, a petting zoo, bounce houses and more. Open 10 am to 5 pm every weekend from Sept. 29 through Oct. 28. The farm is a 40-minute car ride from Manhattan, located at 26 Pinelawn Rd. in Melville, Long Island.
Visit an apple cider mill
Drink up the season with milled apple cider fresh from its source with a day trip to the Hacklebarney Farm Cider Mill in New Jersey. The mill serves hot dogs cooked in cider, which makes for a flavorful frank that isn't overwhelming. The bakery is known for selling the best baked goods in existence, and longtime patrons know to arrive early before they sell out. Plan accordingly. The farm is set in the idyllic countryside of Chester, New Jersey, near the Hacklebarney State Park just over an hour outside of the city. 104 State Park Rd. Open Thursday-Sunday, 10 am to 5 pm.
--
Planning a trip to NYC this fall? Check out rates at the Royalton Park Avenue Hotel in Manhattan, located right near Union Square.
---
---