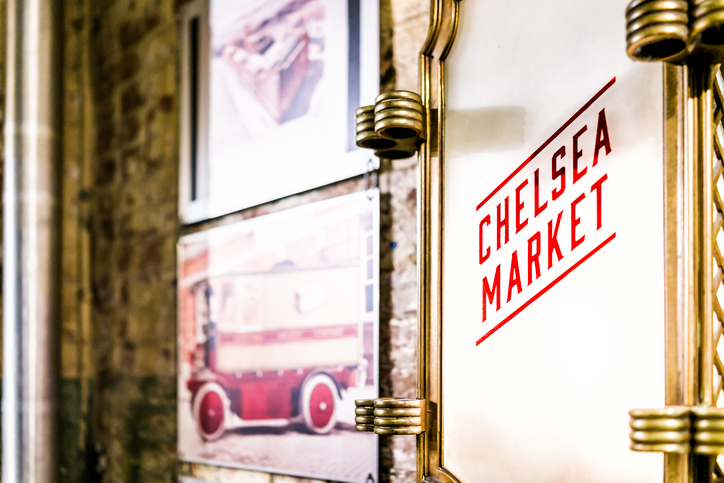 Cool Off With These 5 Indoor Activities in NYC
Looking to cool off during your summer stay at Royalton Park Avenue? Take a dip in our rooftop pool then seek out some shade with these five indoor activities in the city.

1. Purchase Top-Notch Designer Goods & Eat Your Heart Out at Chelsea Market
Shop 'til you drop at Chelsea Market — a trendy indoor establishment that sells everything from high-end fashion, shoes, and home goods, to farm-fresh meals, pastries, wine, and artful floral arrangements. Get your caffeine fix at 9th Street Espresso, then fill your bags with artisanal goods, and top off the day with lobster at The Seafood Market and a savory treat from Doughnuttery.

2. Catch a Flick at Walter Reade Theater
The movies are a no-brainer when it comes to escaping the heat or a rainy day in the city. But Walter Reade Theater, a division of the Film Society at Lincoln Center, takes it to a whole new level. In addition to a rare roster of documentaries, foreign films, independent films, children's films, shorts, silents, classics, and experimental cinema, the facility also offers live music and rotating art exhibits, all in a comfortable, elegant atmosphere.

3. Flex Your Culinary Skills at De Gustibus Cooking School
Learn to cook a new meal at De Gustibus Cooking School, located in a culinary theater on the 8th floor of Macy's in Herald Square. Follow the lead of world-renowned and rising-star chefs, then put your multi-course meal to the test, paired with wine. (We promise your newfound skills will impress your foodie friends back home.)

4. Sip a Bottle of Red & Create a Masterpiece at The Painting Lounge
Grab your favorite libation and head over to The Painting Lounge for a (boozy) two-hour guided painting course! All art supplies are included — so sit back, sip up, and let your creative juices flow. Themes and formats vary each day — including landscapes, portraits, still lifes, and skylines — so be sure to check the schedule before dropping by.

5. Strap on Your Skates at the Sky Rink
Mimic the cool air and ice-covered ponds of winter at the Chelsea Piers Sky Rink. For just $15, you can channel your inner Michelle Kwan and glide across their double rink hand-in-hand with your hubby (or the whole fam!)
---
---