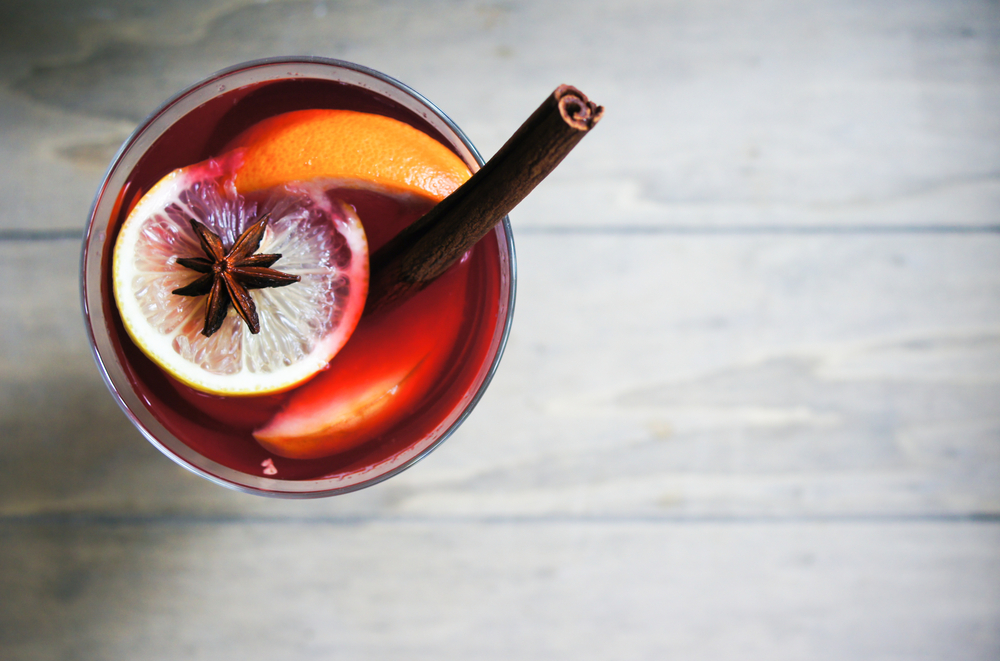 Imbibe: Hot Cocktails in NYC this Winter Season
As New York City hunkers down for the winter season, sipping frosé on sunny rooftops is replaced with imbibing hot toddies in cozy bars.
This winter season, take advantage of the creative cocktail scene in Manhattan for seasonal spirits. Savor mulled wine or hot, buttered rum to give you that warm feeling to fend off the winter cold. Here are some suggestions.
Japanese Hot Toddy
The ROKC in the Upper West Side specializes in ramen, but their cocktail list - inspired by modern Tokyo concoctions - is an easy distraction. For a twist on a seasonal favorite, order the Japanese Hot Toddy, which is made with Japanese whiskey, yuzu, honey and hot water. Another option is at Bar Goto in Manhattan, which serves its popular Yuzu Hot Toddy seasonally. Made with apple-brandy Calvados, tea, honey, lemon and a side of yuzu marmalade, it's the perfect accompaniment to an evening of Japanese finger foods in an oh-so-posh environment.
Mulled Wine
Mmm.. mulled wine. Nothing compliments chilly weather better than red wine, cloves, cinnamon, anise and citrus. Order seasonally from Ayza Wine and Chocolate Bar in the NoMad District, not far from Royalton Park Avenue Hotel. This French restaurant and bar specializes in the finer things in life, pairing wine with chocolate, cheese and other small plates.
Hot Buttered Rum
Hot buttered rum always hits the spot during the holidays. We suggest you have a mug at Joseph Leonard, an unassuming but popular bar and restaurant in Greenwich Village. Their seasonal A.F. Rapoport Hot Buttered Rum is well-spiced, and a favorite among locals. Visit for lunch – the drink will put color in your cheeks.
Irish Coffee
In case you didn't know, the world's best bar is located in Manhattan, and they just so happen to serve the best Irish coffee. Dead Rabbit in Manhattan makes it with Clontarf 12014 Irish Whiskey, coffee, brown sugar and unsweetened, chilled cream. The cold weather's favorite pick-me-up is straightforward, surprisingly smooth, and never burnt. This drink is served year-round at the establishment.
Sake
If you're not a fan of cream, coffee, or too much sugar in your cocktail, consider warming up to sake. The exclusive and undeniably cool Sake Bar Decibel in the East Village has you more than covered – the Tamagawa Red Label sake is rich, robust, and best enjoyed warm. Ask waiters for suggestions.
Finally, don't miss out on seasonal drinks served at the Winter Village at Bryant Park! This year's pop-up lounge is bound to have new, tasty cocktails on the menu. Do all your holiday shopping, ice skate, and warm up to the latest holiday concoctions.
--
Planning a trip to NYC this winter? Get our best rates when you book direct with Royalton Park Avenue, a top-rated boutique hotel in Manhattan and proud member of Preferred Hotels & Resorts, which was recently voted the "most excellent" large hotel change in the world by TripAdvisor.
---
---