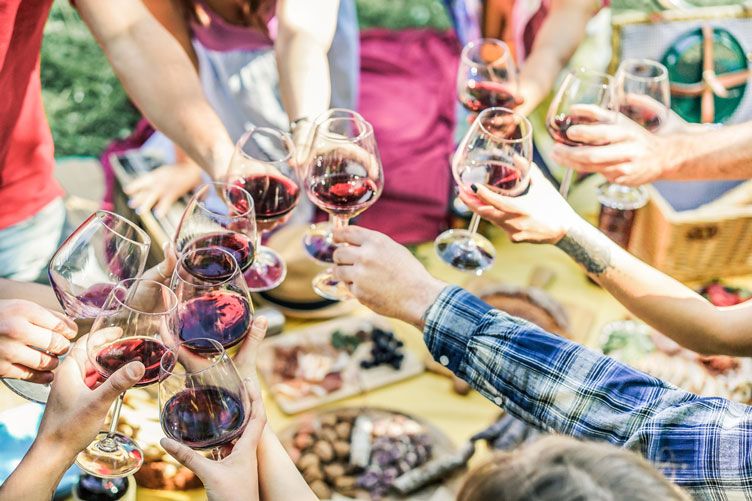 Ideas for Picnics in New York
It's picnic season! Take your meal outside, sit on the grass and enjoy New York's green spaces. Don't worry about having to figure out how to put it together. Let someone else do it all for you. Here's a hint: It doesn't involve Chinese takeout.
How to Have a Perfect Picnic in New York?
By getting your food from Perfect Picnic NYC, of course! This company is all about one thing: Preparing the perfect, most delicious and picture-perfect picnic experience for you. Here's how it works. You can either choose a Grab & Go picnic basket or book a full experience.
The Grab & Go picnics come in either a reusable tote or a classic basket. You can choose your meals or baguettini options. The most simple option is The American Picnic for only $15! You can upgrade to anything from a Classic Picnic for $35, a Family Picnic for $175 or even a romantic basket with bubbly for $200.
If you want a luxury picnic alternative, their experiences are just for you. Starting at $375 (plus gratuity), the experiences include a full service two-hour picnic for 2 with set up and clean up. The options range from stylish brunch to proposal picnic and a party picnic.
Now that food and drinks are taken care of, let's talk about location.
Where to Find the Best Picnic Spots in Central Park?
We swear by picnicking in Central Park. Why? Because it covers over 800 acres, which means that even in the busy summer months, you'll never run out of picnic spots. The key to choosing where to go is first deciding on the type of picnic you want. Are you after a romantic experience? Do you want to lay in the sun and play games? What about eating your picnic in a rowboat? Anything goes!
The most iconic spots are Great Lawn (between 79th and 85th Street), and Sheep Meadow (West side between 66th to 69th Streets). If you arrive early, you could try to go to Ladies Pavilion (West side at 75th St) for panoramic views of The Lake. To eat your picnic on a rowboat, rent one at Loeb Boathouse at East 72nd Street.
This is just one of the many summer activities awaiting in New York. Follow the Royalton Park Avenue for more New York travel tips.
---
---