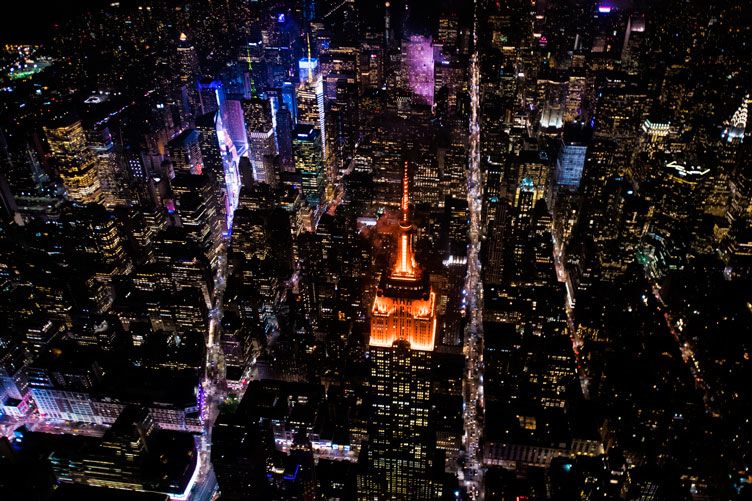 How to Spend a Perfect Evening in Manhattan
When the sun goes down and the city lights shine, the night owls come to life. Are you one of them? If so, New York is the place for you. After all, this is the city that never sleeps. Whether you want to spend your evening on a rooftop bar or at a comedy club, we have suggestions for everyone.
Music, Broadway and Comedy
The best way to start an evening is with a show. New York is a city of the arts and you'll always find the best renowned talents, as well as up-and-coming stars.
For live music in Manhattan, go to The Manhattan Center, Beacon Theater of The Town Hall. These iconic venues have concerts year round, but are small enough to provide an intimate experience that you wouldn't get in Madison Square Garden. For a mellow evening, head to one of New York's best jazz clubs. Our roundup includes The Flatiron Room, located close to Royalton Park Avenue.
When it comes to Broadway, we all know that the Theater District is where you want to go. However, don't forget to read the current shows listings carefully. Underrated Broadway plays and musicals abound and you can be the first of your friends to recommend them.
If instead of a play or live music you want to spend your night laughing, then check out our post on where to see comedy shows in New York. We've covered massive and world-famous venues, as well as hidden gems that nurture rising comedians.
Wine, Seasonal Drinks and Cocktails
What to do after your show? Drink up! New York caters to all tastes, but we want to focus on sophisticated and glamorous experiences we know Royalton Park Avenue guests love.
Let's start with the best wine bars in Manhattan. Our selection includes stylish spots where you can order a robust glass of wine with perfectly-paired finger food. There are quite a few wine bars located near Royalton Park Avenue, so you don't have to worry about hailing a cab or ordering a car-sharing service.
Rooftop bars are a big thing year round. The best place is, of course, our Rooftop bar and terrace with Empire State views. Do you want to explore more options? Then, read our post on great rooftop bars in Manhattan to visit—they're also open in winter!
Last but not least, if wine and cocktails aren't your thing, we still have something for you. Check out our recommendations for beer gardens in New York.
Are you ready to spend your nights in Manhattan? Book your chic room at Royalton Park Avenue, a stylish boutique hotel in one of New York's hippest neighborhoods.
---
---