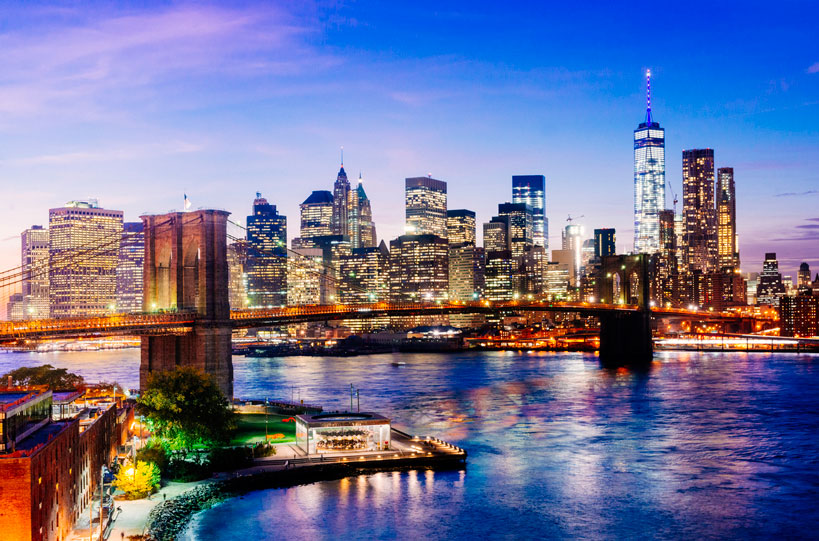 Experience the Best of New York this Winter
Savvy travelers seek the best. This season, NYC Winter Outing is combining the best of New York's events into incredible deals. Let's thank NYC & Company for organizing a program running from January 21 to February 10, 2019 that unites NYC Broadway Week, NYC Restaurant Week and NYC Must-See Week. Here are our recommendations of the best experiences depending on your taste.
If You're a Jet-Setter
Good food comes at a price. Now is the time to pay a visit to top-rated restaurants featuring Instagram-worthy dishes and extraordinary cuisine.
Serving Japanese dishes and sushi created by Chef Nobu Matsuhisa, Nobu Downtown is co-owned by Robert De Niro and frequented by many celebrities. During NYC Restaurant Week, Nobu Downtown will offer a 2-course lunch from Monday – Friday at the Bar & Lounge.
For an elegant and historic experience, go to Delmonico's Restaurant. Established in 1837 by the Delmonico brothers, this restaurant brought fine dining to the United States. Enough said!
If You Want Something Original
You know you'll be taking photos of the city, so why not join a photography workshop? New York City Photo Safari is an incredible experience in which a professional photographer will take you across the city and teach you how to best capture New York's essence.
After the workshop, we suggest going to Pig and Khao. This fusion restaurant serves reimagined dishes from Philippines, Thailand, Burma and Vietnam in a modern and casual environment. The décor injects Southeast Asian culture into the Lower East Side's atmosphere.
If You're Coming with the Girls
Let's start with the top choice for a girls day, the Sex and the City Hotspots Tour. Follow the footsteps of the glamorous foursome and feel like a New York gal for the day. The tour includes visits to the site of Carrie and Big's wedding rehearsal dinner, Magnolia Bakery for cupcakes, and Scout, the bar owned by Steve and Aidan, for some Cosmopolitans.
No girls night out would be complete without the Mean Girls Musical. Based on the movie starring Lindsay Lohan, wear your best pink outfit and laugh as you remember why girls truly are tough.
If You're Looking for Classics
The Russian Tea Room is an elegant and historic restaurant that has become a New York icon. The modernist Russian style décor and fine dining European dishes have attracted writers, artists, politicians and businesspeople for over 80 years.
In terms of Broadway, nothing says "classic" like The Phantom of the Opera, the longest-running show in Broadway! This gem plays in the opulent Majestic Theater, whose history is as rich and interesting as that of Christine and the disfigured musical genius that haunts her.
Before booking any of these experiences, consult the special hotel offers at the Royalton Park Avenue and #FeelRoyal on your next trip to New York.
---
---