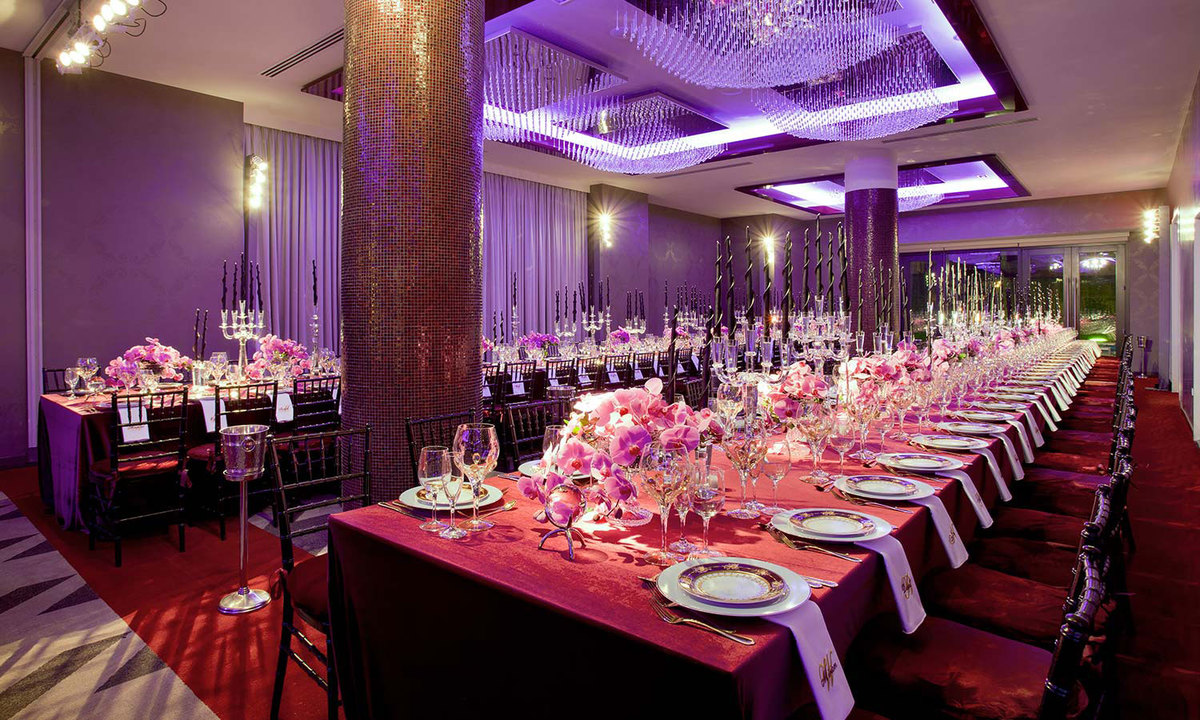 Host Your Special Event in the Royalton Park Ave Ballroom
If you're just beginning the process of planning a special event, it's no easy task settling on a venue. Not only do you desire a place that's centrally located and accommodating for guests; you also want it to fit your own taste and expectations. We invite you to consider the ballroom at Royal Park Avenue for its central location, versatility, onsite amenities, and impressive views.
Location, location, location
Located in Midtown Manhattan, Royalton Park Avenue is located in an upscale neighborhood just steps away from restaurants, shopping, nightlife, museums, and Madison Square Park. The 28th Street Subway station is less than a block away; invitees can enjoy all the cultural richness of Manhattan in our backyard. Whether guests are in town and wish to catch a Broadway show, hit the shops or meander through green spaces in Manhattan, Royalton Park Avenue has the perfect location for all desires.
Ballroom Specs
The ballroom at Royalton Park Avenue Hotel offers a generous 3,000 square feet of space. Floor-to-ceiling windows offer striking and unforgettable views of Park Avenue, pleasing for photo ops and evening views. The space can be divided into two spaces to fit your needs; audio-visual systems and WiFi are up-to-date and available for whatever activities you have planned. The space is an open canvas to be transformed into your ideal event space. Our open-air patio offers another dimension to your event, whether a wedding reception, special dinner, bar mitzvah, or milestone birthday.
Want to learn more about the space? Make sure to contact us with any inquiries.
Amenities
Royalton Park Avenue Hotel boasts 249 luxury rooms that are notable spacious and comfortable. Guests especially enjoy the special perks of Royalton, especially our rooftop pool and bar, which offers relaxing and impressive views of Manhattan. The upscale, Italian Ristorante Asellina ensures that you and your guests have excellent dining services close-at-hand, for breakfast, lunch, and dinner. Our onsite wellness facility Exhale offers spa or fitness services, along with the spin studio Fly. Want to learn more about the advantages of Royalton Park Avenue Hotel? Check out additional information about our lounge area, gym, and upcoming events we have planned on our website.
--
Planning a trip to NYC? Check out rates at our boutique hotel in Manhattan.
---
---