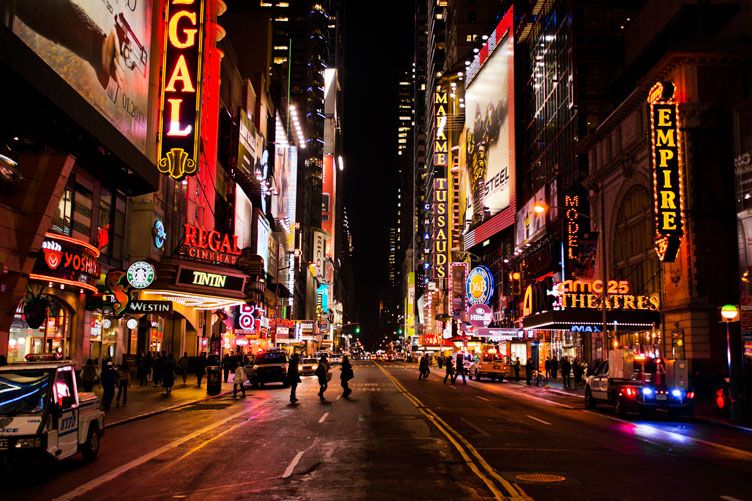 All About NYC Winter Outing
Once the tinsel, Christmas trees and wreaths are gone, what's left to do in New York? Plenty! Winter Outing is an annual program that groups top events that remind us that winter is one of the best times to visit New York. Get the scoop at the Royalton Park Avenue blog!
What is NYC Winter Outing?
NYC Winter Outing is divided into NYC Restaurant Week, NYC Broadway Week and NYC Must-See Week. This is your chance to eat at some of the best restaurants in town, see the latest Broadway hits or find a great deal on museum admissions and tours.
How to Participate?
It's easy! NYC Winter Outing takes place from January 21 to February 9, 2020. Check the official website to find out when tickets to Broadway shows and attractions go on sale or when restaurants are open for reservations.
NYC Broadway Week
Broadway is on sale! During NYC Broadway Week, get 2-for-1 tickets to select shows that range from Tony award winners like The Temptations to classics like The Phantom of the Opera. Have you seen the smash hit Harry Potter and The Cursed Child? What about Aladdin or The Lion King? The list goes on! If you want a VIP experience, upgrade your tickets for an extra $20.
NYC Restaurant Week
Eating out at top New York restaurants doesn't have to break the bank. During NYC Restaurant Week, popular eateries will serve prix-fixe menus, $26 for a two-course lunch and $42 for a three-course dinner. Extra charges like tips, drinks and additional dishes may apply. If you're having a hard time deciding on a place to eat, we recommend that you take a look at the collections. Each collection highlights a special trait: restaurants with fireplaces, classic NYC restaurants, steakhouses, best-kept secrets, and more.
NYC Must-See Week
As with Broadway Week, NYC Must-See Week offers 2-for-1 tickets to major attractions. Have you been up the Empire State Building? Do you want to discover an off-the-beaten-path museum or gallery? What about taking a tour of New York guided by locals?
Start your winter vacation at Royalton Park Avenue! Book one of our special deals and stay in a chic Midtown hotel. We're located close to the Theater District, major attractions and some of the best restaurants in the city.
---
---